Tamara from Happy Life Crafty Wife blog and the Paper Issues design team made this functional piece of art!  We love how she combined Canvas Corp and 7Gypsies products together to design this message board.
For more information and photos on how Tamara made this project:  Click HERE.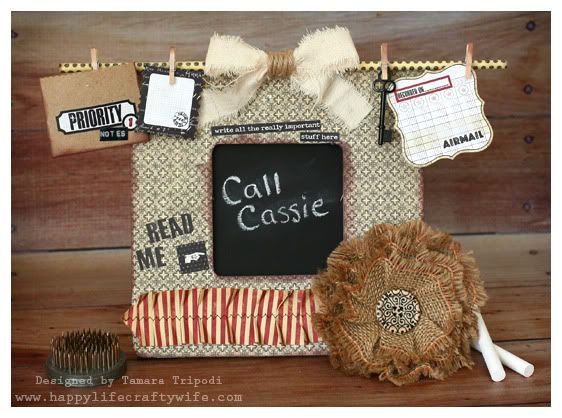 Thank you for sharing with us today, Tamara!!